CABINET REFINISHING
-LOGAN, UTAH-
Premium Cabinet Refinishing in Logan, UT
When your cabinet doors get worn down, you need the best cabinet refinishing Logan, UT has to offer! Save yourself some money and give your kitchen cabinets a new chance at life with WoodWorks Refurbishing.  Cabinet refinishing is our lifeblood. We are professionals with years of experience.
We get it, it's hard to find time to fix things in your home and you don't want to pay out the nose to have someone else do it. That's why we make sure to do our job right the first time and save you the hassle of either buying new cabinets or staining the old ones yourself.
We've been transforming homes since 2006. Because the kitchen is one of the most important rooms in the home, we do our best to make sure yours shines. Many people get sick of the style or quality of their cabinets and wood products. By choosing cabinet and wood refinishing services, you can dramatically change the style, color, and feel of a kitchen and other rooms. Wood refinishing done correctly can protect and rejuvenate, and allow your wood to endure generations of use. Good protective finishes are vital to lasting protection. Understanding wood species, environment conditions, use, wear and stains/finishes are extremely important to providing a product that looks and lasts well.
Before vs. After Our Logan Cabinet Refinishing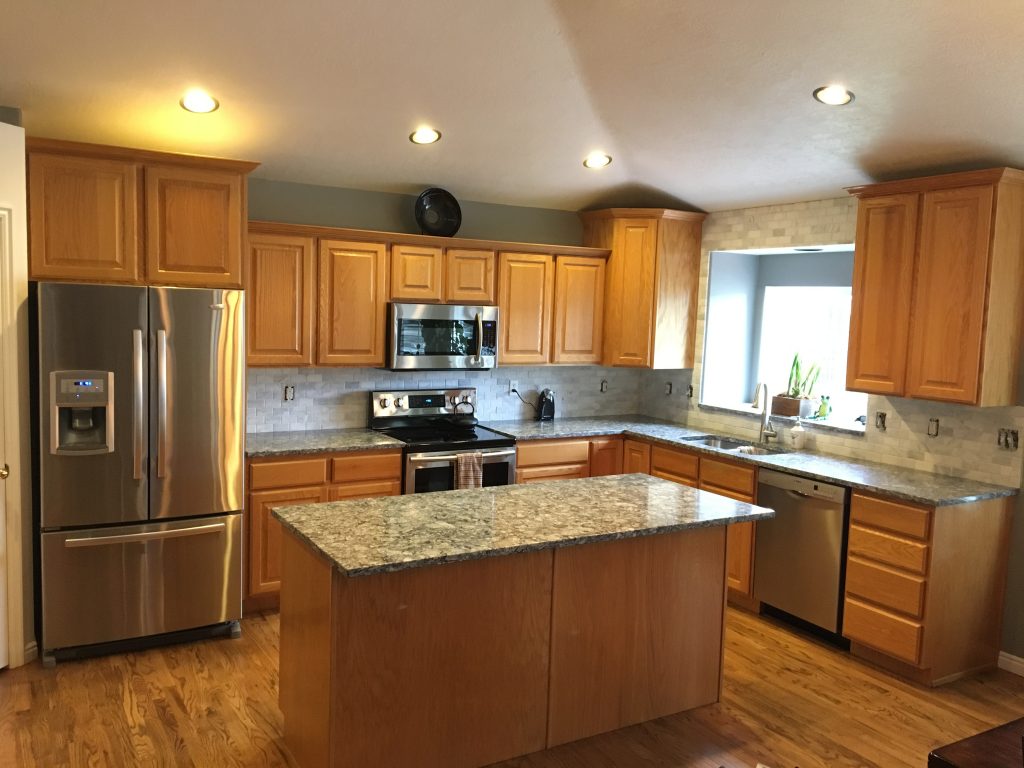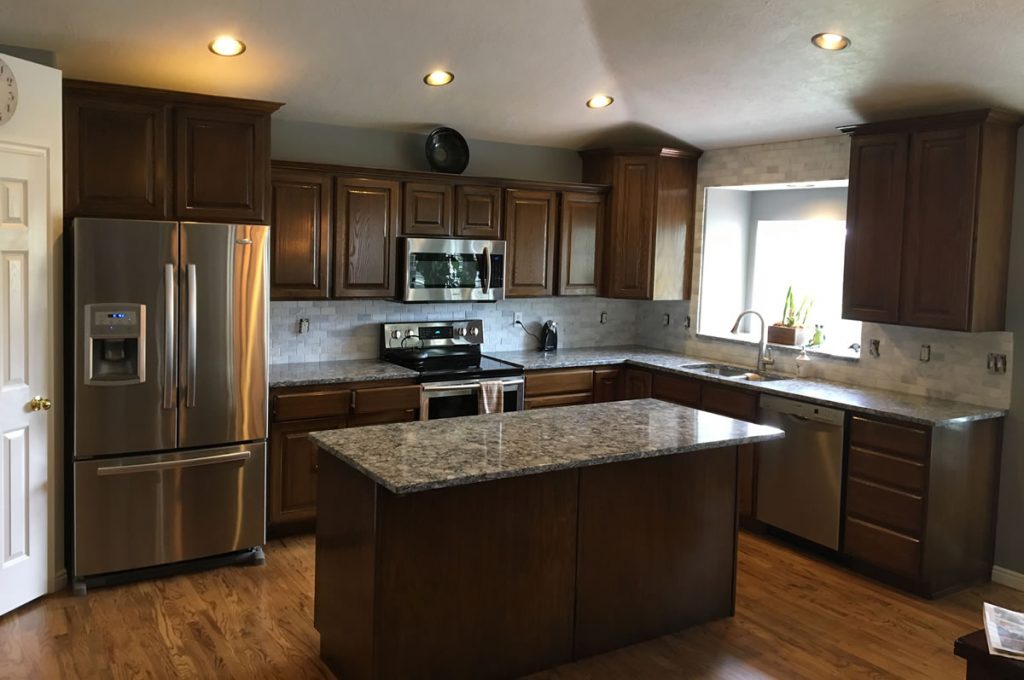 A Local Logan Cabinet Refinisher You Can Trust
"Wow! I have been thoroughly enjoying our cabinets' new finish. Every time I walk into the house I am thrilled to see the change–there is a whole new look to our kitchen and bathroom! Derrick was professional, efficient, on time, and completed the job as promised. I will definitely recommend him to everyone I know.." – 5 Stars

– Jennifer
We work diligently to offer a cabinet refinishing service in Cache Valley that is both affordable and high quality. Give us a call today at (801) 913-3672 for a FREE ESTIMATE and get started on brightening up that kitchen today!
Cabinet Refinishing Near You
WoodWorks Refurbishing is a locally owned and operated company, based out of Providence. We've served Northern Utah since 2006! Click below to learn about our cabinet refinishing service near you.
WoodWorks Refurbishing
482 Garden Dr | Providence, UT 84332
(801) 913-3672