CABINET REFINISHING
-OGDEN, UTAH-
Premium Cabinet Refinishing in Ogden, UT
Have you been looking for the best cabinet refinishing Ogden, UT has to offer? Look no further! Cabinet refinishing is all we do at WoodWorks Refurbishing! We are professionals with years of experience.
When it comes to cabinet refinishing, it's hard to know where to turn. Luckily, WoodWorks Refurbishing has been transforming homes in the Ogden area since 2006!
Many people admit to not being totally in love with the style or quality of their cabinets and wood products. Cabinet and wood refinishing services can dramatically change the style color feel of a kitchen and other rooms. Wood refinishing done correctly can protect, rejuvenate and allow your wood to endure generations of use. Good protective finishes are vital to lasting protection. Understanding wood species, environmental conditions, use, wear, and stains/finishes are extremely important to provide a product that looks and lasts well.
Before vs. After | Ogden Cabinet Refinishing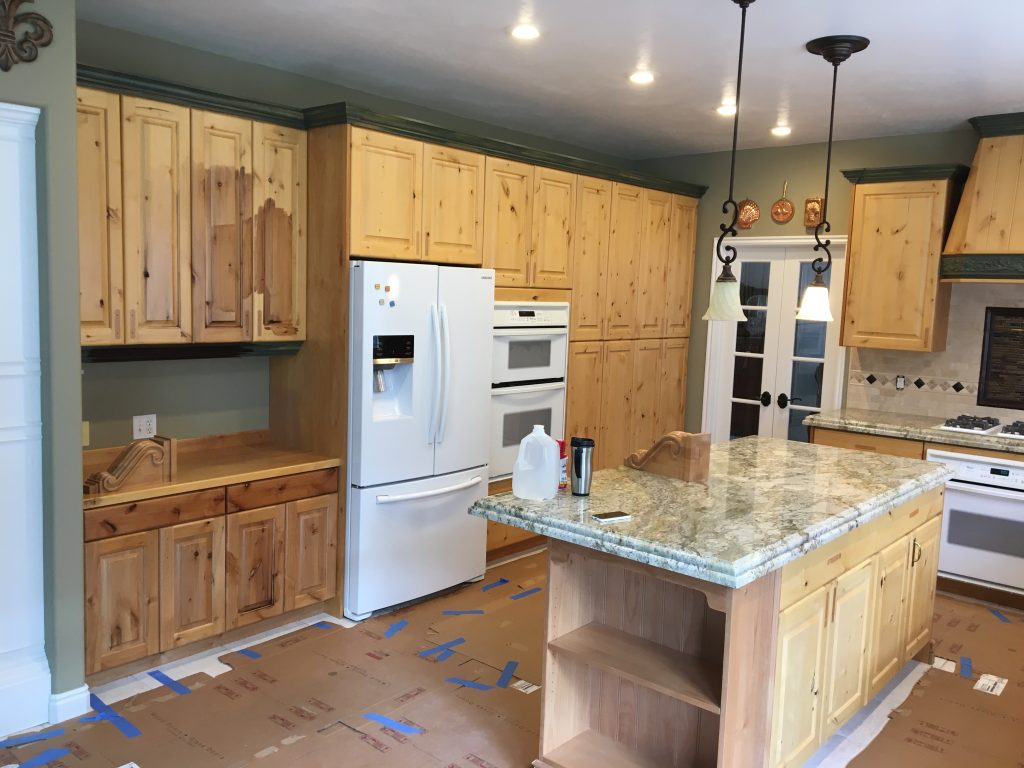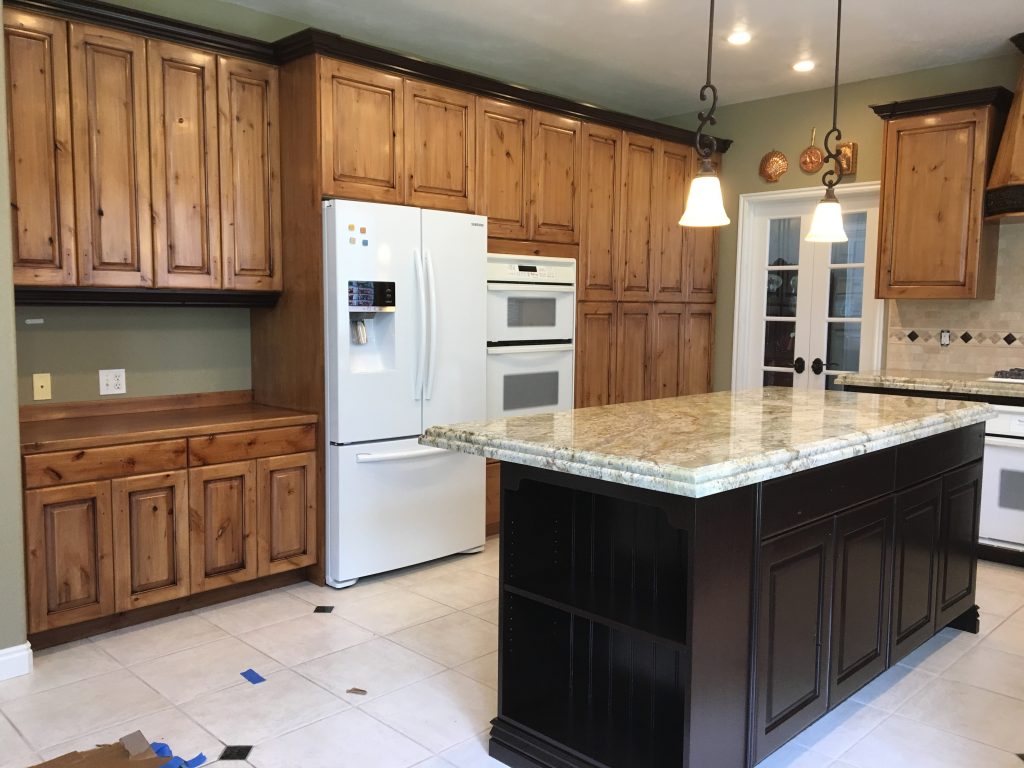 An Ogden Cabinet Refinisher You Can Trust
"Derrick, of WoodWorks Refurbishing, did an excellent job on our kitchen, laundry room and bathroom cabinets. He also did the fireplace mantle, banister, and hand rail. At no extra charge, nor did I ask, he did the kitchen light fixture and the 2 wood framed bathroom medicine cabinets. He was prompt and very personable. At times he was alone in the house and I left him having complete confidence that I could trust him. His actions were those of someone with integrity. The work that he did transformed our rooms and they now look more elegant. We're thrilled. I will definitely recommend him to my friends who also need a transformation." – 5 Stars

– Vickie
We work diligently to offer a cabinet refinishing service in Ogden, UT that is both affordable and high quality. Give us a call today at (801) 913-3672 for a FREE ESTIMATE and get started on brightening up that kitchen today!
Cabinet Refinishing Near You
WoodWorks Refurbishing is a locally owned and operated company, based out of Providence, UT. We've served Northern Utah since 2006! Click below to learn about our cabinet refinishing service near you.
WoodWorks Refurbishing
482 Garden Dr | Providence, UT 84332
(801) 913-3672