About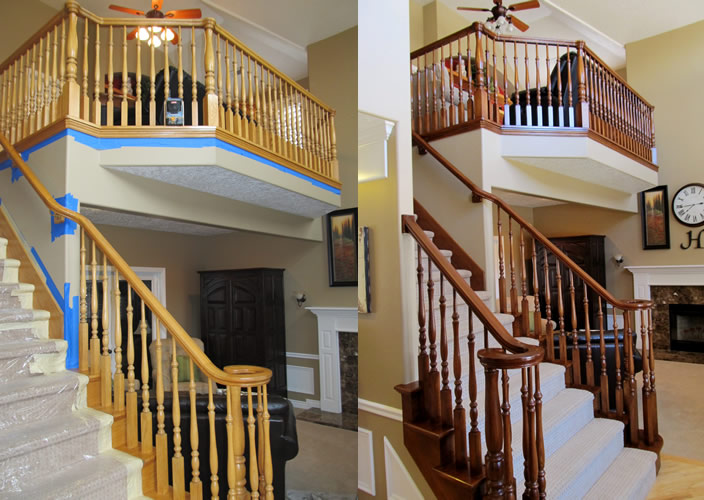 WoodWorks Refurbishing has served Northern Utah since 2006.  We refinish and restore the beautiful and natural look of wood as well as offer glazing, tints, and dramatic color changes. Whether you are a homeowner trying to improve or flip your property, or a contractor, we are certain we can meet your needs.
WoodWorks refinishing services are developed and designed with you in mind. In most cases, our refinishing services are completed in one or two days. With our free estimates and product color testing, you have absolutely nothing to lose. WoodWorks is owner-operated and dedicated to providing friendly and professional service to our customers!
Wood refinishing done correctly can protect, rejuvenate and allow your wood to endure generations of use. Good and effective protective finishes are vital to lasting protection. Understanding wood species, environmental conditions, use, wear, and stains/finishes are extremely important to provide a product that looks and lasts well.
6 Reasons to Choose WoodWorks Refurbishing
Trust
All our work is performed by the owner and the salesman to ensure continuity and a quality product with clear communication.
Hassle-Free
All work is performed on-site with oil-based products. There is no need to rip out all the cabinets and cause more intrusion, mess, and frustration than necessary.
Professionalism
Our finishes are applied by hand with high-resin epoxied urethanes and custom mixed stains and finishes.
Expertise
Most projects are completed in 1-2 days, depending on the scope and nature. This is possible by years and years of expertise and knowledge in the field of staining and refinishing.
Exclusivity
Wood Refinishing is all that we do! Because we are exclusive in a niche service, this allows us to become experts in the field.
We are the refinisher you can trust!
We pride ourselves on being timely and dependable. If we have an appointment, we keep that appointment. Communication is extremely important in understanding and explaining our services. There is no up-selling and we truly desire the satisfaction of our clients.